ITD Lab provides the Intelligent Stereo Camera best for you in various styles.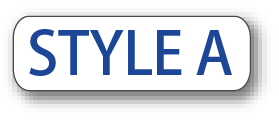 ITD Lab offers a finished product (hardware) of your best Intelligent Stereo Camera.
Example: Stereo Camera ISC-100VM and Stereo Camera ISC-100XC, with the base length of 100 mm.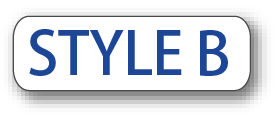 If you wish to build a stereo camera, ITD Lab may offer only the optimal algorithm of your Intelligent Stereo Camera.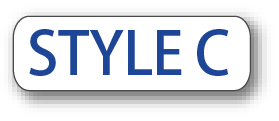 ITD Lab also provides various technical consulting services.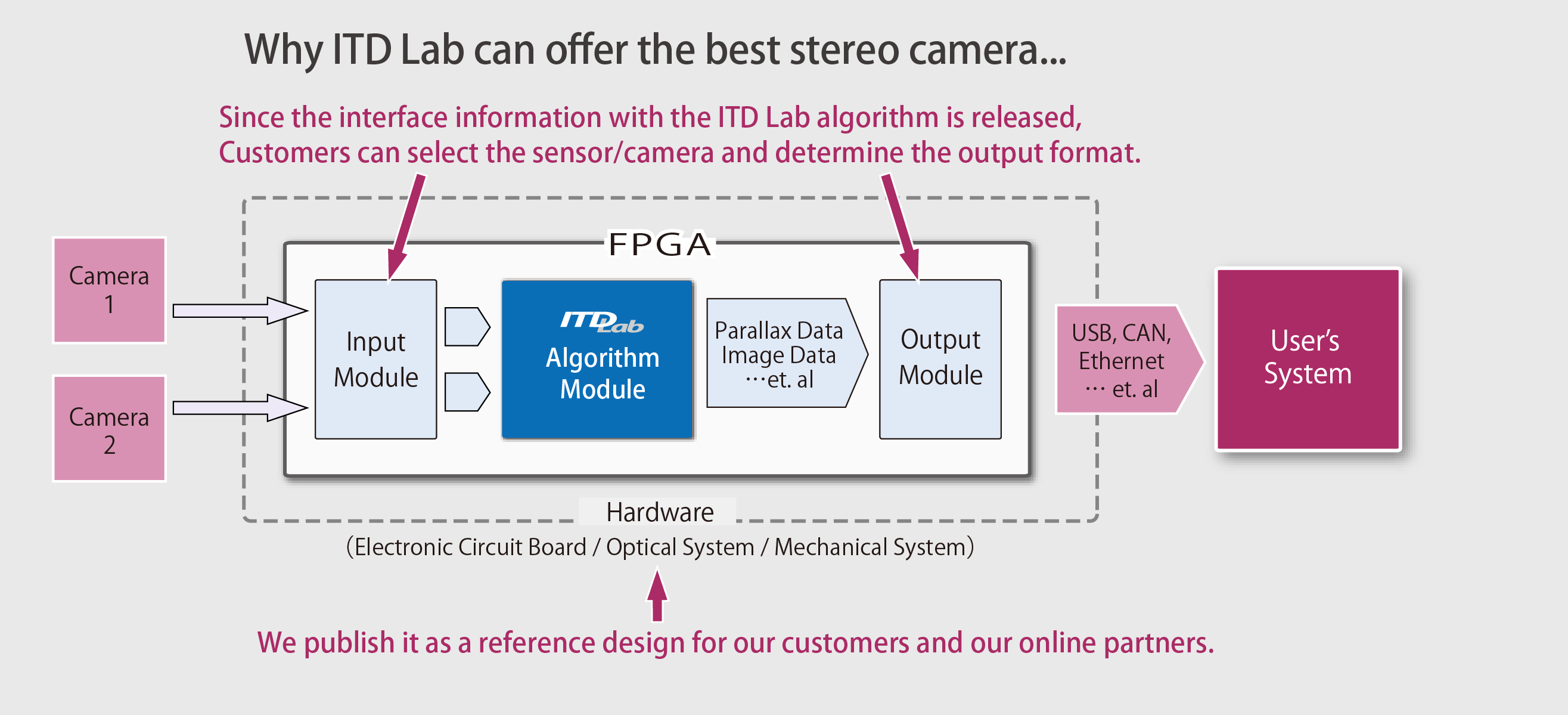 'óŹ Click here to download the PDF
| | | | | |
| --- | --- | --- | --- | --- |
| "ÉĽCompany Profile | | "ÉĽProduct Catalog | ISC-100 VM/XC | |
|   |   |   | SDK Manual | |
 
Intelligent Stereo Camera is effective in various fields.
For example, it is used for automatic driving, collision prevention, fall prevention, and danger avoidance systems for automobiles, construction machinery, agricultural machinery, drones, trains, ships, forklifts, AGVs, electric lawn mowers, wheelchairs, etc. It is also used as an eye for surveillance cameras and robot arms in the FA field, and the possibilities are truly endless.
Airport Automatic Wheelchair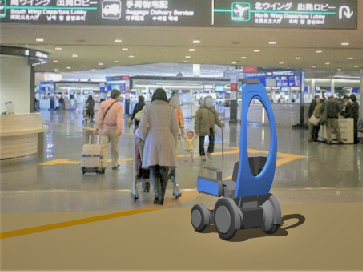 Automatic Lawnmower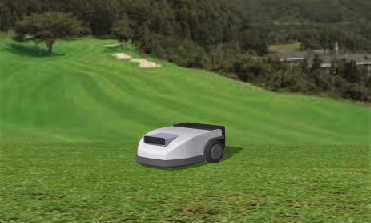 Automobile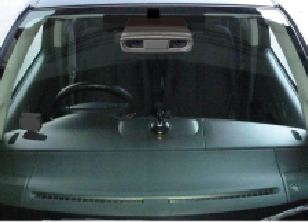 Warehouse Forklift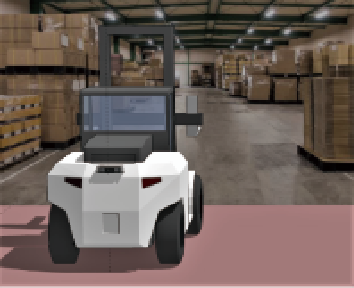 FA Robot